Free Consultation With Ganesh Tayi (Value $
1495

)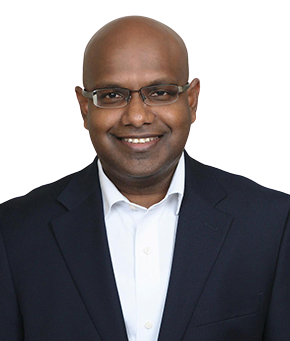 I'm Ganesh, a trusted advisor to companies that want to close more high-dollar sales contracts, with 20+ years of experience as a successful business executive with experience working with fast-growing tech startups and Fortune 500 companies.
And for a very LIMITED time, I'm offering you a PERSONAL INVITATION to benefit from my robust experience and expertise.
Discover your hidden sales obstacles
For over ten years, I've personally worked on deals on all spectrums of complexity – one of my largest being worth over $2.5 billion – and today, I'm passionate about giving back to the business world the insights I've gained, and illuminating the issues that must be overcome to ensure that a deal is never lost again.
In this call, I will help you:
Discover 1 to 3 key challenges within your current sales process.
Identify specific strategies that could address these challenges.
Outline specific actions you should take to achieve a breakthrough.
If you want to gain a fresh perspective on how to successfully navigate your deal through today's turbulent and complex business environment, apply for your complimentary call with Ganesh today.
Ganesh brings a unique blend of preparation, persistence, and flexibility to his negotiating style. He knows all the angles, all the players, and all the choices the other side might make. He is unafraid to push forward in spite of obstacles but also brings an unusual ability to answer obstacles with flexibility. Getting most of what you want now, with a path to getting more later turns out to be an excellent strategy.
Vanessa Wittman
CFO at Dropbox
I have known Ganesh Tayi for more than 12 years and have seen him close complex deals worth billions of dollars. Ganesh has an uncanny ability to develop creative proposals that meet customer needs and exceed organization expectations.
Ganesh is very adept at analyzing business models, assessing the competitive landscape, optimizing product mix & pricing, and developing innovative incentive programs. He works effectively with internal teams and has earned a reputation amongst his customers for having impeccable integrity.
For advice on closing multi-million dollar deals, I would look no further than Ganesh Tayi – his knowledge and experience are invaluable in closing all sales contracts.
Sheetal Shah
Chief Operations Officer at VeriFone
Ganesh closed several multi-million dollar sales deals under challenging circumstances. His breadth and depth of experience in negotiating sales contracts of a wide range of complexity and scale are tough to match.
Ganesh takes a strategic and analytical approach with every deal to negotiate a win-win outcome for all parties involved. The cornerstones of Ganesh's success are his aptitude to effectively lead globally dispersed cross-functional deal teams, seamlessly collaborate across all levels of the customer's organization, secure commitments and sell the deal internally to key stakeholders.
I highly recommend Ganesh for advice on closing multi-million dollar deals as he is very skilled and knowledgeable in consistently closing large sales contracts.
Rudinei Kalil
VP & GM at Motorola